I've seen lots of "thankful" posts around the internet lately. And then I stumbled across an old acquaintance's new blog. (a very happy surprise!)
Scarlet
has a
30 days of gratitude project
on her blog, and I thought I would join in.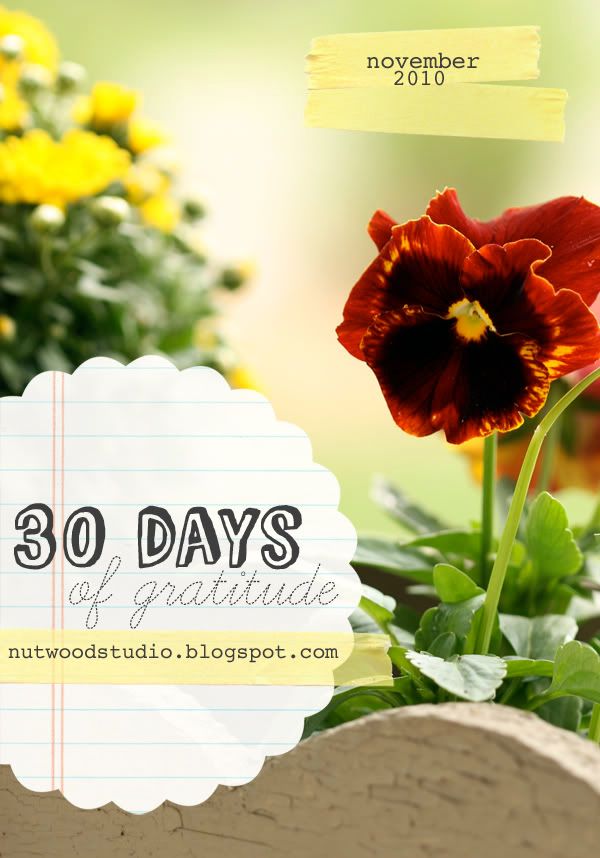 My plan is to post each Sunday with seven things I'm thankful for from the previous week.
I am thankful for:
1. Soup and sweater weather. The chill in the air that lets me know summer is over. Winter is on the horizon. But for now, the weather is perfectly ideal.
2. Finding new dinner recipes that make everyone in the family happy. And making some forgotten favorites new again!
3. Conversations with old friends and new friends that seem like old ones. :) So thankful for the blessing and gift of friendship.
4. Hadleigh's excitement over being able to read the first page out of a book she picked off her shelf. She is really catching on...and learning so much.
5. Seeing my little boy enjoy things that his Daddy loves...like woodworking. They built a pirate ship together (a kit from Lowe's) in the midst of Daddy's big project...a hutch for my scrapbooking desk.
6. Handfuls of the last of summer's flowering weeds from Madeleine. Showing her how to preserve them by pressing them between the pages of a favorite book of poetry.
7. The blessing of a gifted pastor and teacher of God's Word. A lot to think about from this morning's sermon on Psalm 25.